The future-Emmy-winning
The Pacific
debuts tonight on HBO....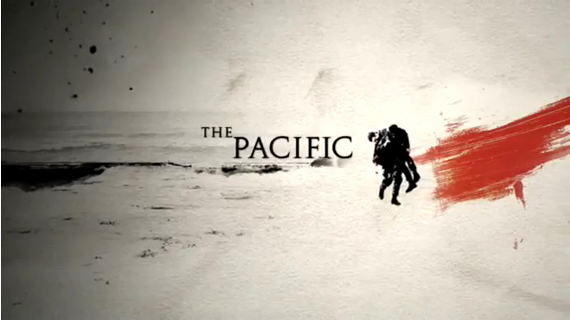 The Pacific
is a ten-part World War II miniseries, produced by Steven Spielberg, Tom Hanks and Gary Goetzman. It will air each Sunday night from tonight until May 16th, and is based on the memoirs of two U.S. Marines. No big names star, but assume that a few of them will be big names by the end of the year.
Let's be real...you'll discover this summer that I am as obsessed with the Emmys as I am with the Oscars. There is no way imaginable that this doesn't win the Best Miniseries Emmy. Depending on the quality of the production (which, from early scenes online, look to be solid), it could be the top Emmy nominee this year.
Who's watching?